SMC is revolutionizing the construction production process by applying digital technology to construction information. Here, we present technologies that increase productivity and safety through mechanization and automation of production control systems and construction site works.
Robotaras : ROBOT Arm Rebar Assembly System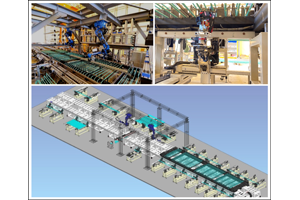 The ROBOT Arm Rebar Assembly System is a system that automates rebar assembly using a programmed robotic arm. It can dramatically reduce the manpower required for rebar assembly work in precast factories.