To create a recycling-based society, it is necessary both to utilize existing buildings and to prolong the life of newly constructed buildings at the same time. With the passage of time, buildings deteriorate, lifestyles change, and higher goals are established to raise the earthquake-resistant performance of buildings. In light of this situation, the need to renovate existing buildings is increasing. We have the experience and know-how to meet the needs for renovating buildings, specifically, for ensuring safety and convenience by making buildings earthquake and wind-resistant, modernizing and computerizing business office buildings, changing the purposes and function of buildings and renovating private houses for increased convenience etc.
Renovation by base isolation and vibration control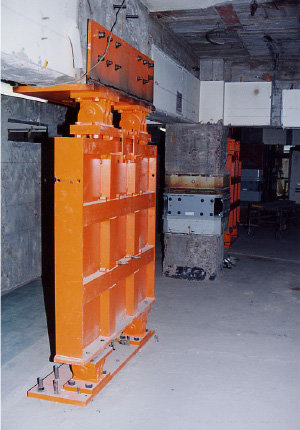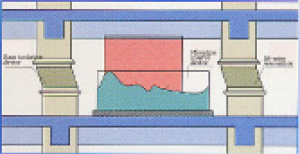 To increase aseismic safety, a building is renovated based on the results of a seismic capacity evaluation. This is called aseismic renovation. There are four approaches to aseismic renovation:
Conventional aseismic renovation: Quake-resistant walls and braces are added to a building.
Vibration control renovation: Dampers are installed on a building to absorb earthquake energy.
Base isolation renovation: A building is base-isolated to reduce seismic force.
Hi-retro renovation: Base isolation devices are used along with vibration control devices to reduce seismic motion. However, the building itself is seldom reinforced.
We have a wide variety of base isolation and vibration control devices. By considering the existing conditions of a building and then choosing the most appropriate devices, we are able to renovate a building by base isolation, vibration control isolation, or a combination of the two in such a manner as to best suit the size, structural type, purpose, and requirements of a building.
Housing renovation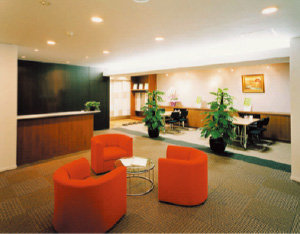 We have constructed more than 200,000 condominiums throughout Japan. We have a thorough knowledge both of house and building design and construction. We use the experience and technology we have accumulated and developed over the years to provide housing renovation services. To respond quickly to renovation inquiries, we have many call centers throughout Japan and a central office for the renovation business operation called Shinjuku Customers Foyer.